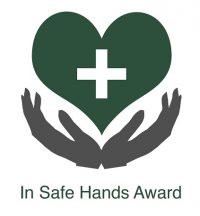 The Beacon Nursery
25 College St
St Helens
WA10 1TF
01744 750 848
Patricia Freckleton
Nursery Manager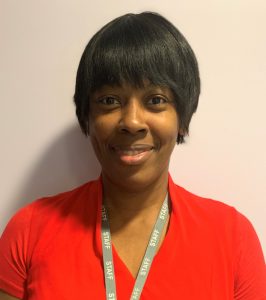 Ashley Cook
Deputy Manager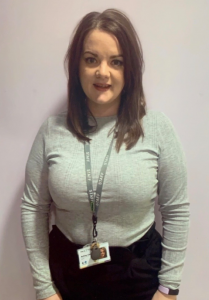 Safeguarding at The Beacon Nursery is of paramount importance.
All of our staff team are fully DBS checked to ensure safe working relationships with children and families.
We have a duty under Section 40 of the Children Act 2006 to comply with the welfare requirements of the Early Years Foundation Stage.
As providers we ensure that staff regularly complete safeguarding training and that there is a Designated Safeguarding Lead person to take overall responsibility for the children within the setting, liaising with local statutory childrens service agencies as appropriate.
Please get in touch with a member of the Management Team for further information
A homely environment which encourages a relaxed transition from family to nursery life.
We have three rooms: Ladybirds (6 weeks – 2 year olds), Caterpillars (2 – 3 year olds), Buzzy Bees (3 – 5 year olds)
A key worker system supporting parent and child throughout.
Fully trained staff.
Large outdoor play area for children to learn on a large scale and in fresh air.
Flexible routines.
A wide range of home made natural resources.
Full and part time places to fit in with working hours, 2* – 4 year old funded places (*conditions apply)
Healthy menus with food cooked fresh on site providing children with their recommended 5 portions a day of fruit and vegetables.
Care And Education is offered within the following Age Ranges:
3 – 12 Months  – Ladybirds: A homely atmosphere helps young babies settle into nursery life. Babies are treated as individuals, provided with warmth and the security of care ensuring their basic needs are met.
1 – 2 Years – Ladybirds:  A large variety of activities help the ever inquisitive toddler to develop independence, social and communication skills, to develop strong muscles and co-ordination through physical play.
2 – 3 YEARS – Caterpillars:  Play becomes slightly more planned to allow children free choice of resources as well as some planned activities which will enable children to continue to develop social skills in turn taking, co-operation and how to communicate with adults and their peers. They will have access to a range of activities to encourage their creative skills and imagination.
3 – 5 Years  – Buzzy Bees:  The continuous provision areas ensure children's free choice of activity within a structured learning environment. They can continually access these areas in order to develop, practice repeat and refine skills in their own time. Carefully planned resources offer the chance to experiment, observe and explore their surroundings and enables the children to discover information for themselves. Parent partnership is strong and children's interests are used to plan exciting games and activities making sure learning is fun. Through the six learning areas, children will be supported in reaching their full potential and achieving the stepping stones, giving each child a wide range of experiences and knowledge to draw upon when they enter school. The Early Years Foundation Stage Framework (EYFS) September 2012 set the standards for learning, development and care of children from birth to 5 years. We follow the principles of the EYFS to ensure that each child within all of our settings has the best possible start in life and is able to reach their full potential. By using the principles, themes and 7 areas of learning and development we can ensure that children progress naturally. We do not believe in planning too far ahead – and make sure that planning is not too formal that it can't be changed according to what is occurring on a daily basis. Staff make sensitive observations of children whilst they play in their carefully planned continuous provision areas. These observations, alongside parent comments, form the basis of the following day's, or next week's planning.
Patricia Freckleton
Beacon Nursery Manager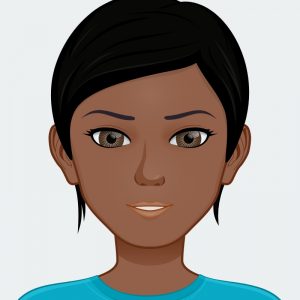 I have worked in education for over twenty years and have come back to my specialist area of early years after a time in various settings in the care and education of young learners. I am BTEC Level 3 trained in Nursery Nursing and I have my Bachelors' Degree in Humanities with English specialism. Having gained further training in leadership and management and safeguarding I carry out my role as Beacon Nursery Manager with enthusiasm and dedication. As the Designated Safeguarding Lead for the Beacon Nursery, I always endeavour to ensure the team are fully versed on their role as early years' educators and safeguarding champions.
A change in desire to make a greater difference to the lives of children and families in my daily role brought me to my current post. Working as a member of the wider YMCA organisation is extremely rewarding, particularly with my own Christian beliefs and ethos. One of the many great things about working with the YMCA is the diverse range of children, families and colleagues I come into contact with.
If I could give my younger self a piece of advice, it would be to not waste a single opportunity given to you. Carpe Diem! Seize the day!
Ashley Cook
Beacon Nursery Deputy Manager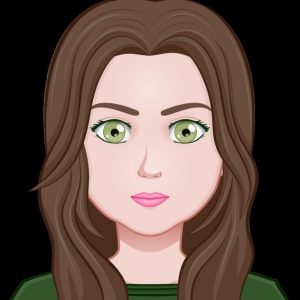 I have been working for the YMCA for 15 years, fulfilling 3 different roles in 2 departments. In the past 11 years I have worked in the nursery for just over 6 years as supervisor in the toddler room. I am now the Deputy Manager. I have achieved a lot during the years and I am very grateful for the support and opportunities the YMCA has given me. I have qualified in several courses, Level 2/3 NVQ in Childcare, Learning and Development, I graduated in 2018 and achieved a Level 5 Diploma in Leadership for Health and Social care and Children Young People's Services and Children and Young People's Advanced Practice. I am the nursery's SENCO, Behaviour Coordinator, Fire Warden and also part of the Health and Wellbeing Committee. I am willing to participate in any of the organisations opportunities when I can. I am loyal and strongly believe in the YMCA's vison and values. I would like to make chances for others, to help benefit their lives. I like to lead and model by example so others can follow. I like to inspire the staff to achieve their goals professionally and developmentally to make the nursery the best it has ever been. If I was to give advice to my younger self I would say take opportunities that challenge you, you will not regret it!
Gemma Andrews
Beacon Nursery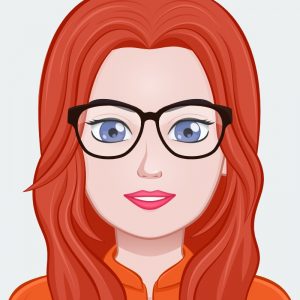 I have worked at the Beacon Nursery since August 2010 and overall have 11 years' experience in childcare. My highest qualification is a Level 5 in Children and Young People Leadership and Management which I achieved through St. Helen's College. I thoroughly enjoy my job as it is very rewarding because you get to see the children grow and develop through the different stages of their young lives. Becoming a nursery nurse was always my goal from such a young age and I am proud to work at the Beacon Nursery.  Here at the Beacon nursery we pride ourselves on safeguarding our children from simply applying sun cream in the warm weather to keeping them safe within the setting.
Chris Cooper
Beacon Nursery
I have been working with children for about 23 years and have a Level 3 qualification in Childcare, Learning and Development. I have been working at the Beacon nursery for 12 years. I have always enjoyed working with children and it is nice to see them develop and progress from baby room through to pre-school. I get a great deal of satisfaction seeing them develop and grow. Safeguarding is a big part of my role as a practitioner, protecting the health and wellbeing of all children.
Lyndsey Ormesher
Beacon Nursery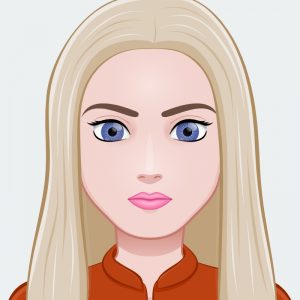 I am the toddler room supervisor and have been in childcare for over 20 years. I have an NVQ Level 3. Ever since I was little, I have always wanted to work with children. It is my passion to work alongside children to help them learn, develop and have great relationships. Attending training courses helps to support my professional development which I like to keep refreshed and up-to-date.
Working at the Beacon Nursery is very rewarding as I observe the children grow, learn and achieve in all areas and stages of their development.
I work closely with other members of staff, a team, following safeguarding procedures at all times and making sure children are safe and protected.
Jade Scott
Beacon Nursery

I came to childcare in 2013 on an apprenticeship. Within a couple of months, the Beacon Nursery took me on as an apprentice which started officially in May 2014. I have therefore been in childcare for 6/7 years from training. I have a Level 3 Diploma in Early Years Education. I have also completed the 1st year (Level 4) of the Foundation Degree in Early Years.
Childcare motivates me so much to learn and develop my knowledge of children. I aim to inspire and excite children's learning on a daily basis. It is important that children feel safe and secure to allow them to open up and express themselves. A rich learning environment provides opportunities for children to learn and grow through their play, friendships and relationships with familiar adults.
Safeguarding policies are relevant to all members of staff within a nursery. Everyone has a responsibility to the safety and wellbeing of the children in their care.
Lauren Goldthorpe
Beacon Nursery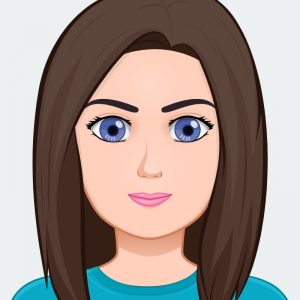 I have been in childcare for 4 years and I'm enjoying every minute of it. I qualified in June 2016 at St Helen's college. My qualification is Level 3 in Childcare and Education. I thoroughly enjoy my job on a day to day basis and love seeing the children grow and develop into young adults. It is such a rewarding feeling to watch the children and see how they grow over the time they spend with us at the Beacon Nursery. Safeguarding is a big priority and we take it very seriously here at the nursery. We like to ensure our children are in a safe, secure and loving environment. We make the children and parents/carers feel welcome and safe when entering our nursery. Our main focus is the children and we take pride in making sure we keep them children safe.
Rebecca O'Mahoney
Beacon Nursery
I've been in child care for 4 years. I came to the Beacon Nursery straight from college. I have been based in the baby room for nearly three years. I am Level 3 Early Years Educator qualified. I am currently completing my Level 5 Diploma in Leadership for Health, Social and Child Care. I enjoy watching the children grow, develop and learn new things.  I consider safeguarding to be the most important aspect of child care as this is what helps to keep the children's safety and welfare secure.
Charlotte Saphier
Beacon Nursery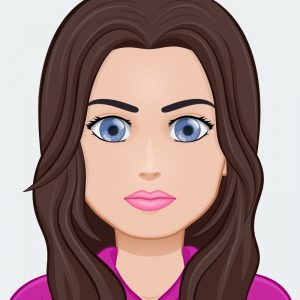 I have been in childcare for 16 years. I have always wanted to work with children from when I did work experience in a nursery for a week in school. I came into childcare from being a dance teacher in 3 nurseries in Liverpool when I was younger and then studied childcare in college to help the nurseries out. I have my Level 2 and Level 3 BTEC in Nursery Nursing.
Steph Smith
Beacon Nursery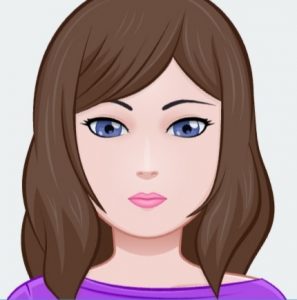 I have been in childcare for 10 years and my main childcare qualification is a CACHE Level 3 Diploma in Childcare and Education which I achieved at St Helen's college. I love working with the children as it is rewarding to watch them develop and flourish and to know that you had a part in helping them to grow. I always wanted to work with children from a young age so when I finished school I had to pursue my profession in childcare. The nursery staff all work very close as a team to safeguard the children in our care following policies and procedures in accordance to the Children's' Act 2006.
Zoe Walker
Beacon Nursery
I have been qualified in childcare for 6 years, with my highest qualification being a Level 5 in Children and Young People Management and Leadership which I achieved at my work place working alongside the children. I wanted to pursue my career in childcare because I hoped to try something new. Working in childcare is rewarding because you get to see the children develop through key milestones. In the toddler room all staff work together to safeguard and help the children learn and have fun in a friendly caring environment.
Pricing Schedule April 2020 – March 2021
0-3 Years                               3-5 Years
Morning             08:00 – 13:00                                 £27.00                                      £25.00
Afternoon          13:00 – 17:45                                 £26.00                                      £24.00
Full Day             07:30 – 17:45                                £44.00                                     £42.00
Full Time           Mon-Fri                                        £185.00                                    £180.00
Holiday Club
Morning         07.30 – 13.00                  £24.00
Afternoon      13.00 – 17.45                   £22.00
Full Day         07.30 – 17.45                  £34.00
Beacon Nursery will be closed for Bank Holidays and one week during Christmas, these dates will be confirmed annually.
Fees are subject to an annual increase which are payable if your child is absent for any reason, There will be a monthly invoice from management.
A weeks fee us payable as a non-refundable deposit and is offset against your child's final fee.