Foyer takes a holistic approach to the problem, helping people to complete their education and training programmes, helping them to find work, and at the same time providing a solution to their homelessness.
The Foyer Project is also for people who are making the often difficult transition into the world of work. It is designed to give participants greater control over their lives and open their eyes to opportunity – at a stage when it's all too easy to fall into the no-skills, no job, no-home cycle.
Facts & Stats 2019
The Foyer has supported 111 individuals to register for a range of opportunities as well as many other people who accessed activities and sessions that were organised throughout the year
67 Action Plans have been completed
8 CV's have been developed
9 Interviews for employment have been organised
10 Additional Employers are working with us with potential employment
75 People have undertaken in house training
63 People have undertaken the "It's Your Move" course
44 People accessed support & advice for health or benefits
64 People have undertaken Accredited Training or College Courses
7 People have gained full time employment
1 Person has gained part time employment
1 Person has has undertaken self employment
9 People are actively volunteering in the local community
Feedback from Foyer Participants
We continually seek out feedback from the people who use our service, ensuring that we keep the service relevant and impactful but also so that we can track outcomes.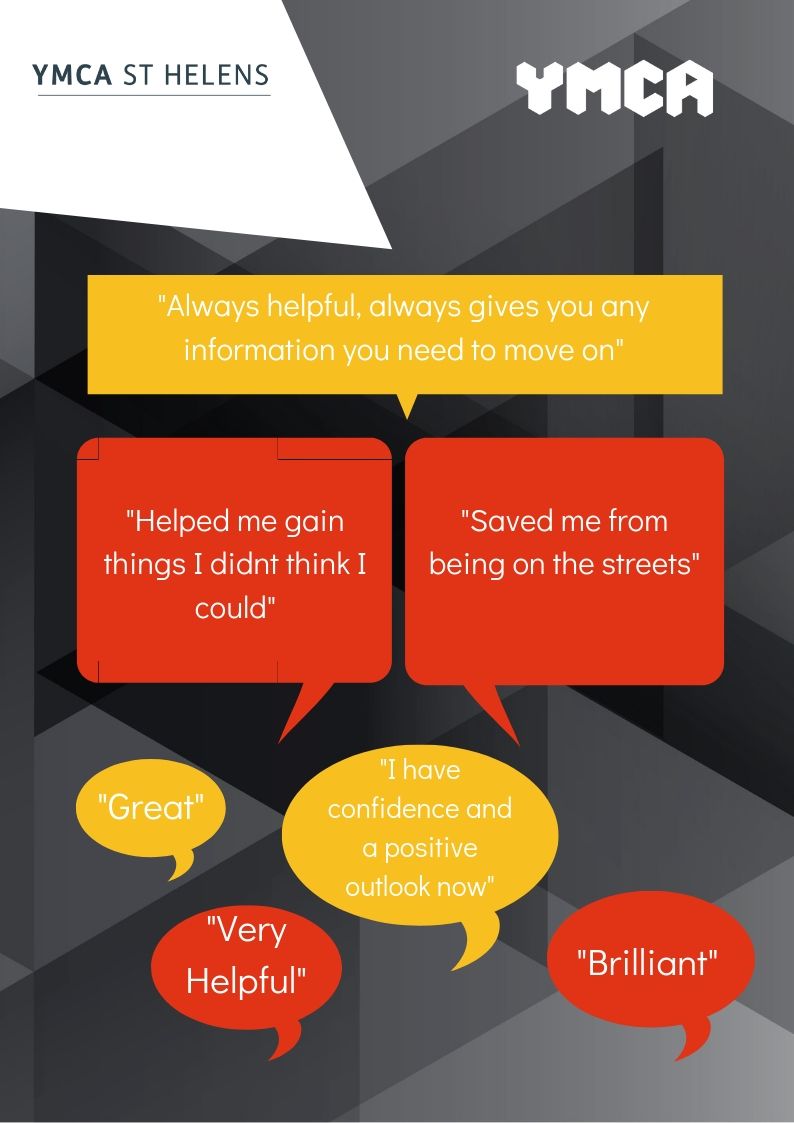 Matrix re-accreditation September 2013