YMCA St Helens are now offering nationally recognised qualifications AQA units which can help people to progress on to further education, training or employment. At the Foyer we are also using these to help support and motivate people to work towards their goals. There are currently over 11000 units to choose from across a wide range of subjects.
The Foyer is also a long term holder of The Matrix Accreditation Standard to show that our advice and guidance work is of a high quality. We look forward to working with The Matrix team to renew our accreditation later this year.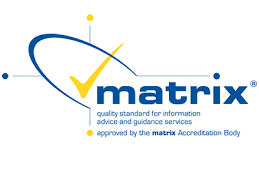 To give an idea of the work we do at The Foyer, we have included some pictures that show some of our recent projects, including partnership work with Crisis Skylight – Construction Skills and the end of term event. Also included in some pics of our involvement with the Victoria Park Community Project.